Upcoming Workshops
Special Events and Classes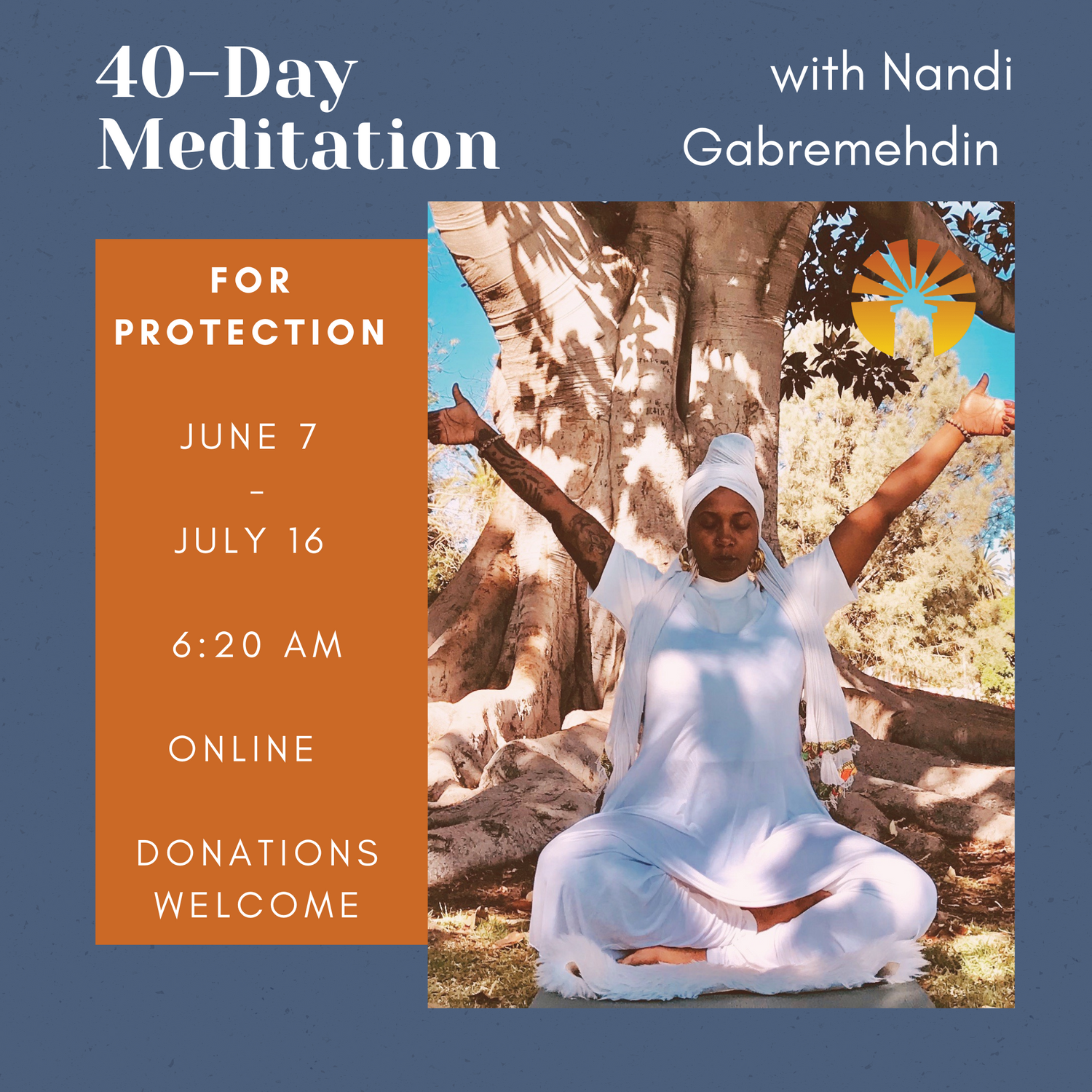 40-Day Morning Meditation for Protection
Dates: Saturday, June 19, 2021 - Friday, July 16, 2021
Location: Online
Online

40-Day Morning Meditation: Chii-a Kriya Meditation For Protection
Mantra: Har Hare Haree Wahe Guru
Daily, 6:20 am, June 7 to July 16
Free; donations are appreciated.
Join Nandi and Lighthouse for our next 40-day sadhana. Please see link for more details and video.
https://www.3ho.org/kundalini-yoga/mantra/naad-yoga-how-mantra-works/chii-kriya-surround-yourself-protection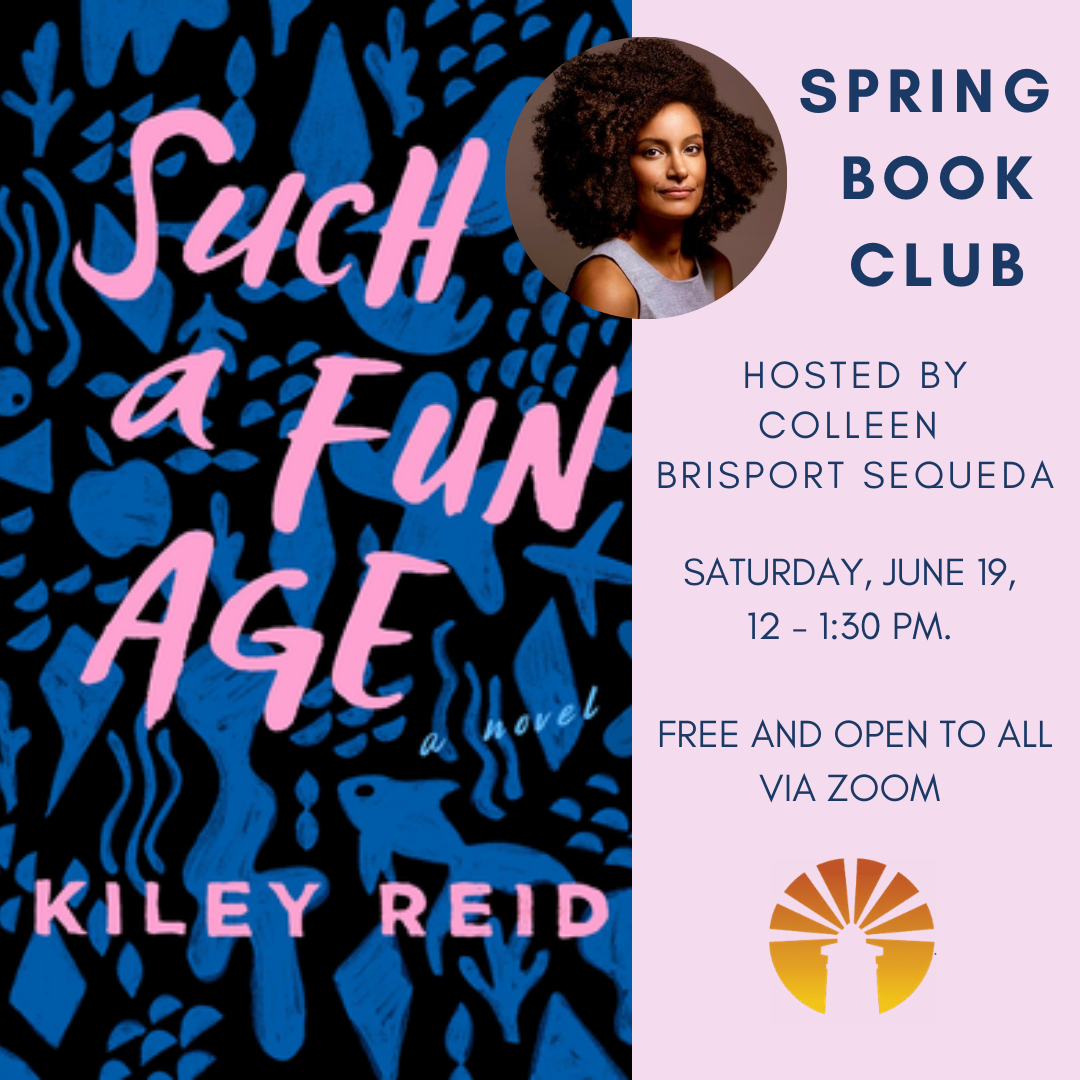 Yoga Book Club
Dates: Saturday, June 19, 2021
Location: Online
Online

For our next Yoga Book Club, we'll read, reflect and discuss
Such a Fun Age
to honor Juneteenth in community. Join us on Zoom to recommit to your antiracism work! Bring your lunch, your ideas, and your determination to create change.

Such a Fun Age
by Kiley Reid aptly explores the tensions between white allyship and the black experience by a juxtaposition of the day to day struggles of white bodied allyship with everyday racism.
Recommended by one of our own BIPOC healing circle regulars, this is a great book to read to learn and examine the practical realities, difficulties and challenges of being a BIPOC ally and also handles the experience of racism in a nuanced and relatable way.
Colleen Brisport Sequeda, a facilitator of Lighthouse's BIPOC healing circle will facilitate the discussion and extends a special invitation to all white bodied and BIPOC healing circle attendees.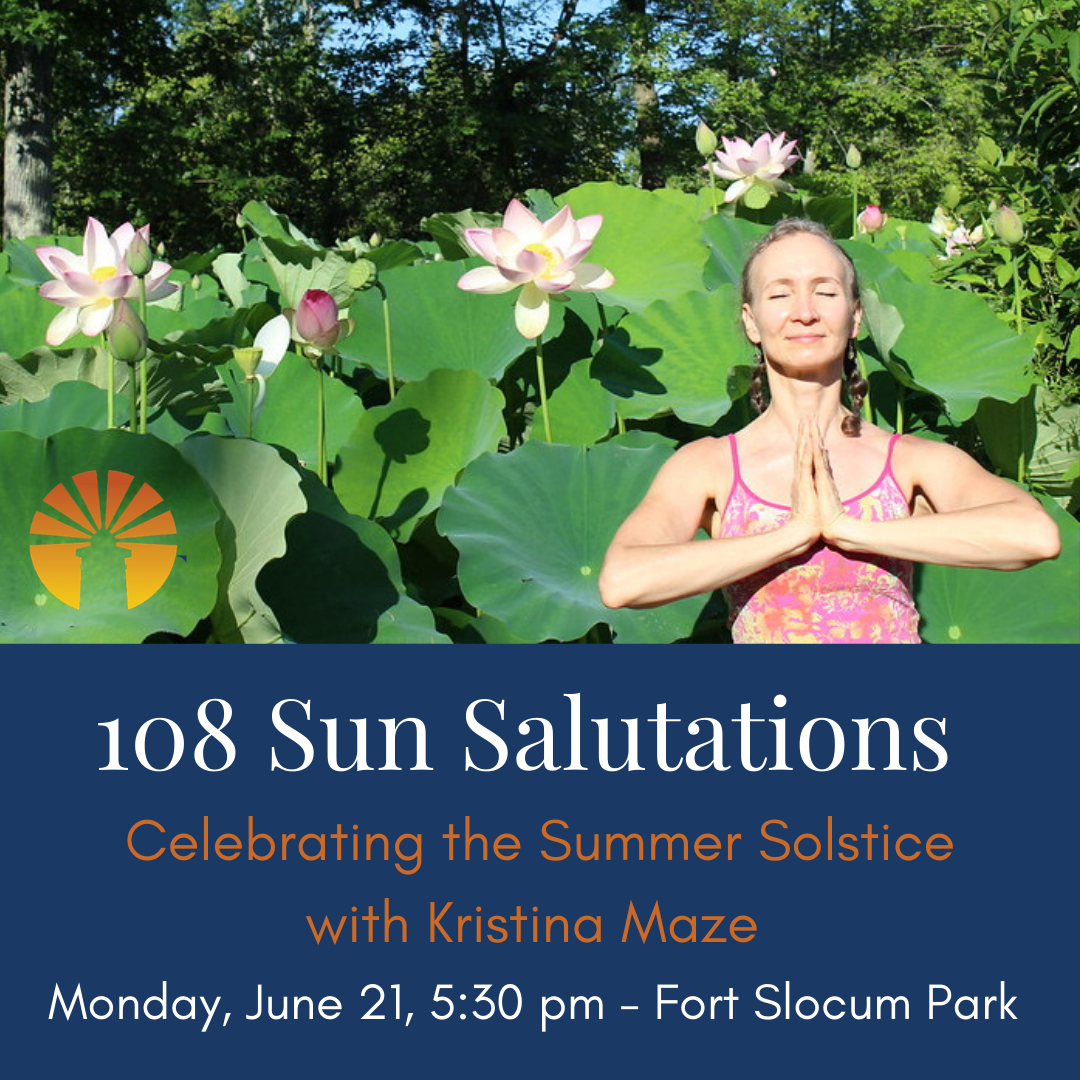 108 Summer Solstice Sun Salutes
Dates: Monday, June 21, 2021
Location: Fort Slocum Park
In-Person

108 Summer Solstice Sun Salutes
Bring a mat, water, small towel, and bug spray.
Cost: $30 general / $20 members

Yoga teacher Kristina Karuna Maze guides you through various styles of sun salutations—a sequential flow of yoga poses strung together with the breath. Called Surya Namaskar in Sanskrit, sun salutations exercise the entire body, from the crown of the head right down to the soles of the feet. In fact, ancient yogis believed doing 108 sun salutations every day leads to perfect health.
Why 108? Karuna will explain the significance of this auspicious number during this summer solstice workshop.
This workshop is open to all levels. Expect some good, sweaty fun and surprises at the end!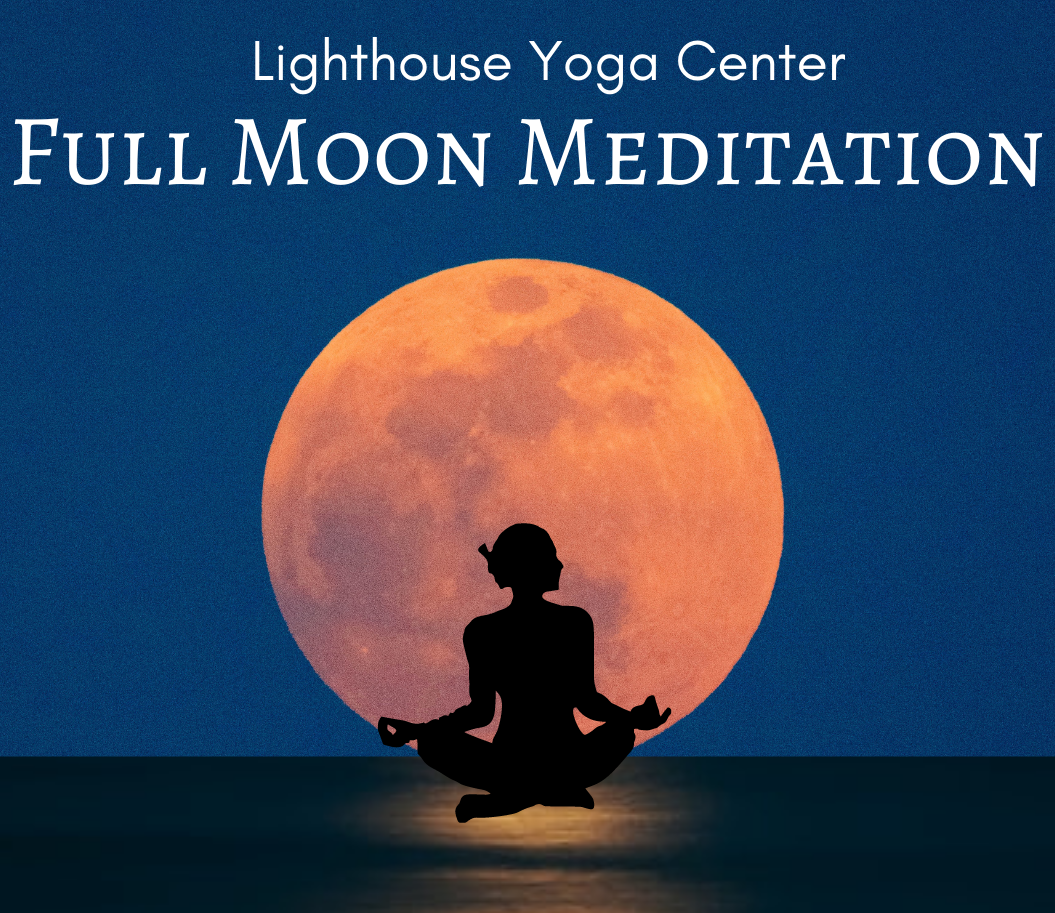 Full Moon Meditation - June 24
Dates: Thursday, June 24, 2021
Location: Online
Online

31-Minute Full Moon Meditation. Free and open to all!
8-8:45 pm on Zoom

Meditating under the power of the full moon amplifies the power of our meditation, allowing us to connect more deeply with the voice of our soul and tap into our inner peace. Join us for this monthly donation-based Kundalini meditation, to uplift your spirits and guide you through the coming cycle.
Open to all, no meditation experience is required. Donations are accepted.
Our June meditation is the Open Lotus Heart Meditation. This is a simple yet powerful meditation. Hands are held in Lotus Mudra at the heart center and we chant the mantra Humee Hum Brahm Hum, meaning we are all one with the divine spirit.

See details here.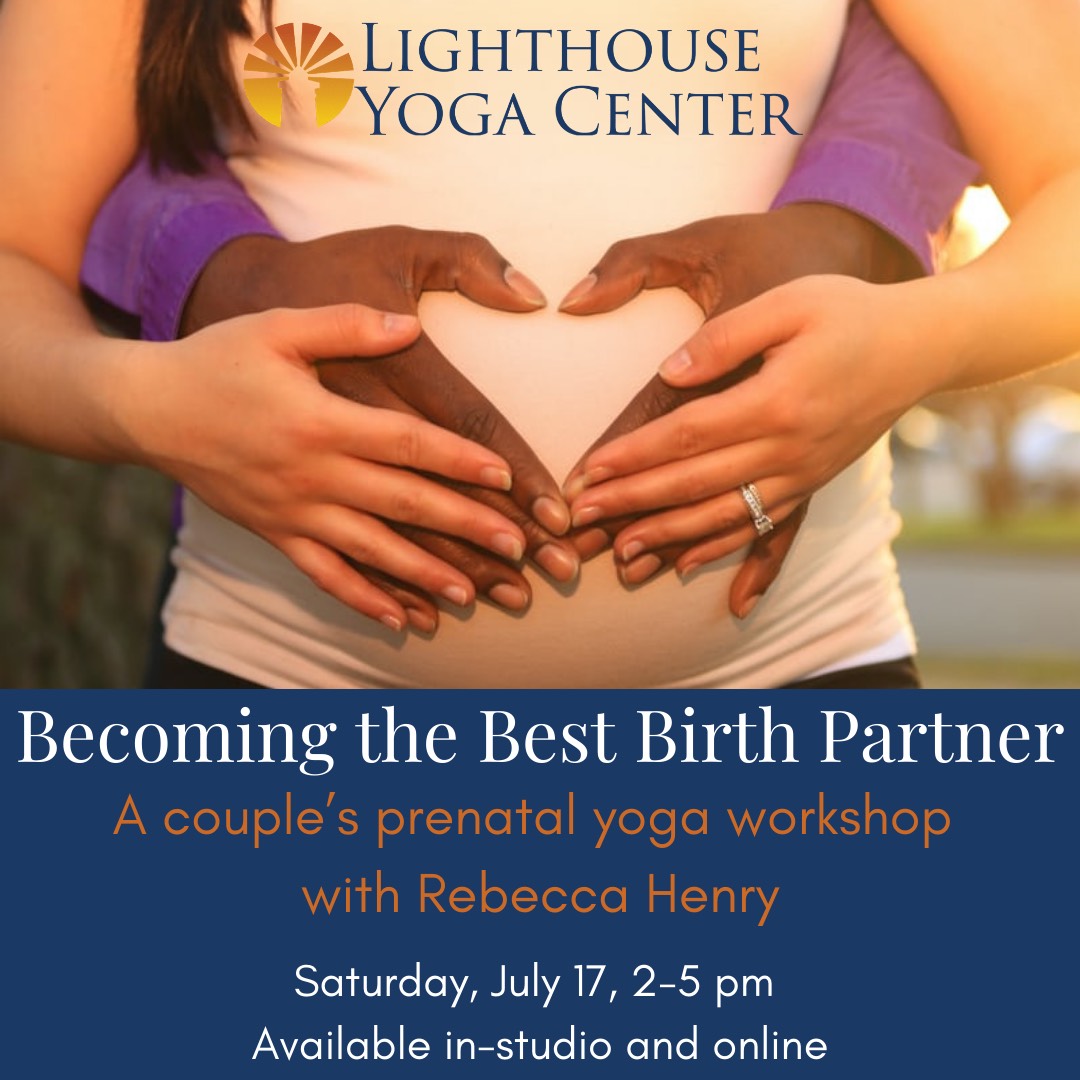 Becoming the Best Birth Partner
Dates: Saturday, July 17, 2021
Location: Lighthouse Yoga Center

Online and in-person at Lighthouse studio (vaccine required for in-person option)
2-5pm
Cost: $85 general/$65 members

Working with both pregnant person and partner, Rebecca will show birth partners how to guide, and support the laboring person, both at home and in the hospital, so that they can find her inner strength to bring forth baby. Together you'll learn the basics of what to expect during labor, along with partner-enhanced poses and other relaxation techniques that you can use throughout the remainder of pregnancy and labor. The goal is to to ease stress, anxiety and pain, and to promote relaxation and calm so that you can both work to bring baby into the world surrounded with love and joy!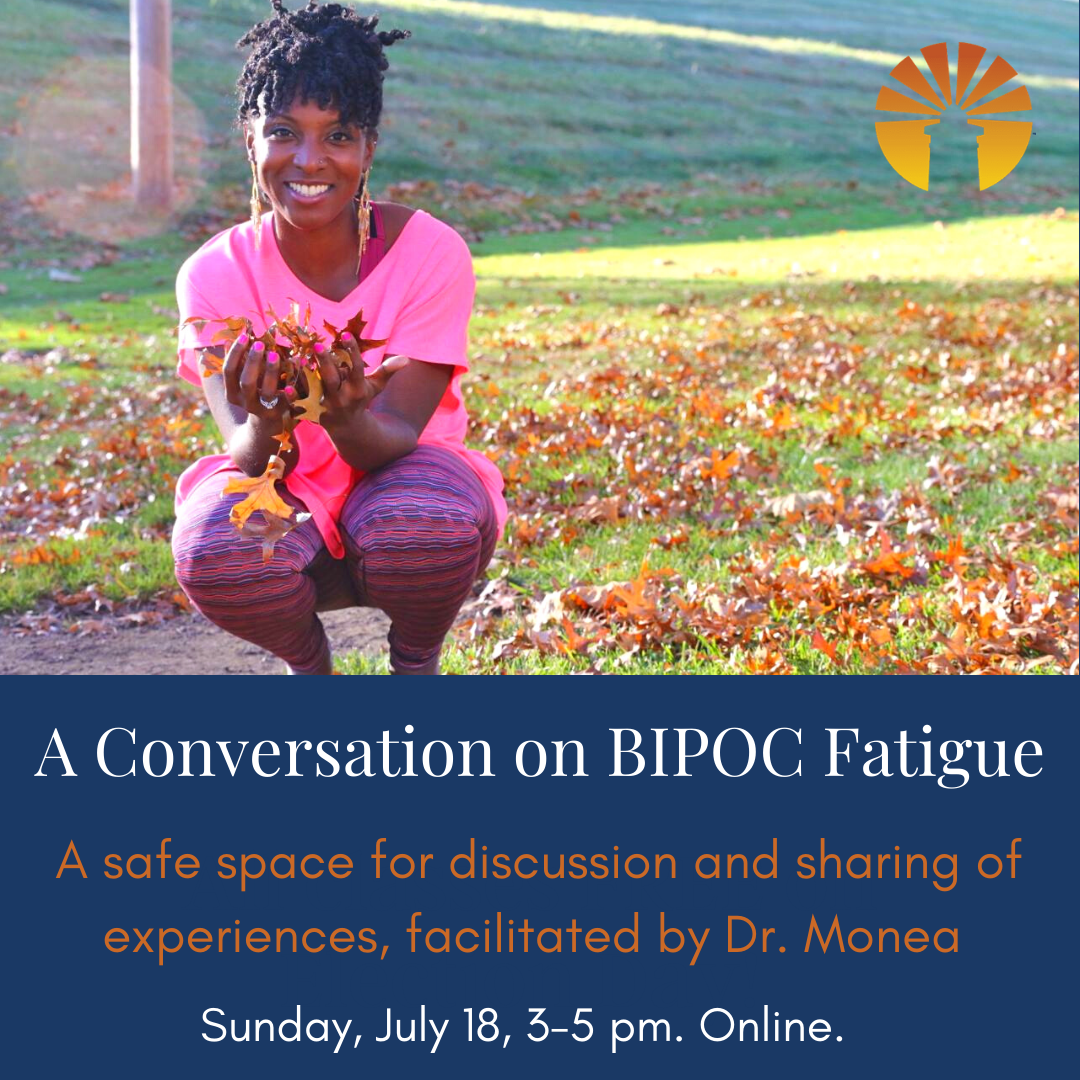 BIPOC Fatigue
Dates: Sunday, July 18, 2021
Location: Online
Online

Join Dr. Monea for a Courageous Conversation about BlPOC Fatigue. We will discuss what it is, what's underneath, and what we can do about it. This is not training so come prepared to engage and be vulnerable. This Courageous Conversation will uplift BIPOC voices and lived experiences.
Sunday July 18, 3-5 PM
Sliding Scale Registration:
Giving a boost: $50

Just me: $35

Accepting a boost: $20
This workshop is focused on helping our BIPOC sisters and brothers in the community navigate our reality. Our Non-BIPOC family is welcomed to listen, learn and support. But we must agree to keep the focus on BIPOC needs!
How do we muster up the energy to keep showing up for antiracism work (being on DEI committees, answering questions from White folx, leading healing spaces) when we are drained? Can yoga be our refuge? A soft place to land when we crave rejuvenation and peace?
Let's talk about it!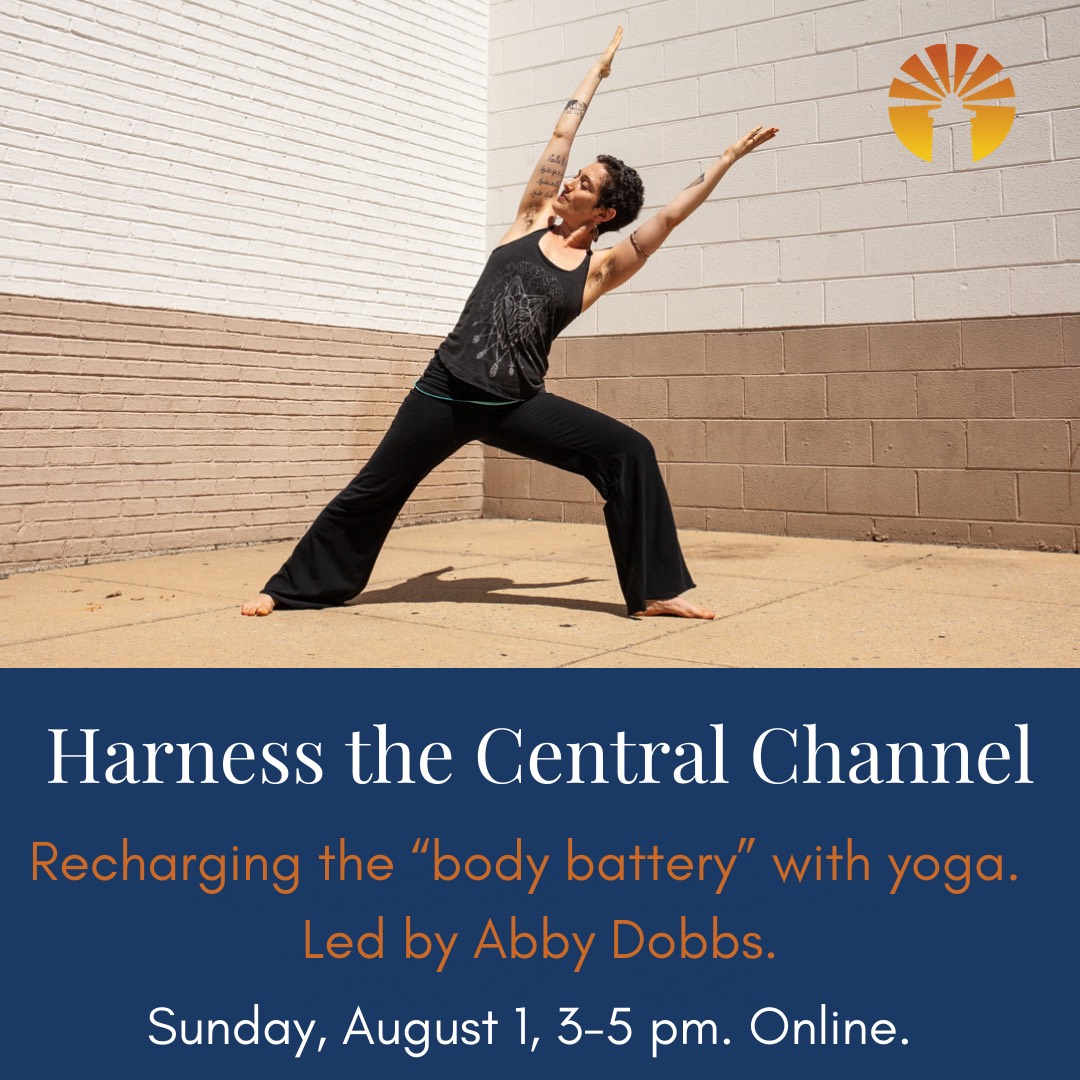 Harness the Central Channel
Dates: Sunday, August 01, 2021
Location: Online
Online

Recharge your "body battery" with Abby Dobbs!
Online

3-5pm

Join Abby for this special yoga workshop focused on the central channel, or sushumna, the main energy channel that runs through the central axis of the body. She'll explore breathing practices (pranayama) and yoga poses (asana) designed to cleanse and open the wellspring of energy available within the central channel. You'll leave this workshop feeling centered and balanced, and with tools that you can take into any spiritual or movement practice.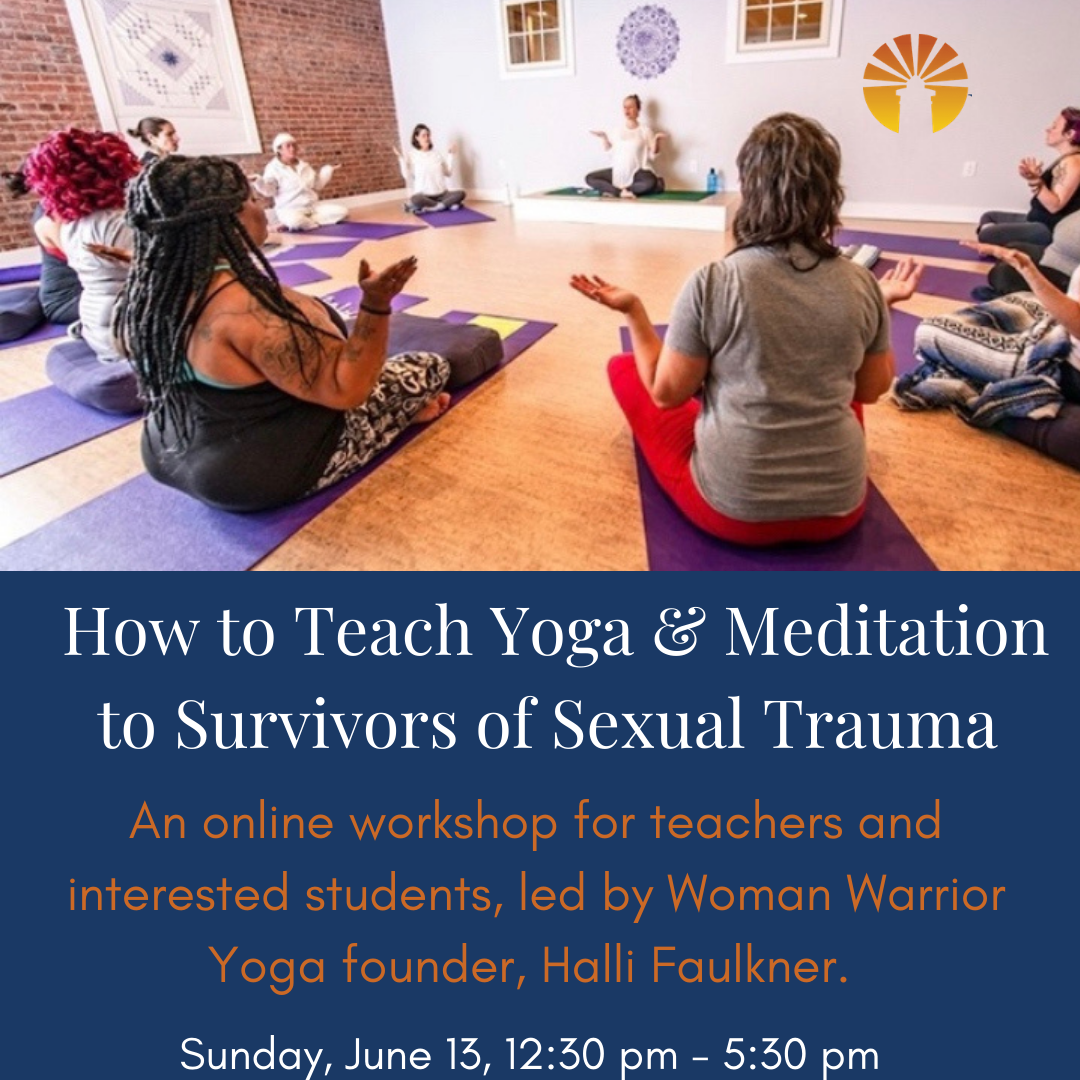 How to Teach Yoga & Meditation to Survivors of Sexual Trauma
Dates: Sunday, August 15, 2021
Location: Lighthouse Yoga Center

Through this day-long online workshop for yoga teachers and interested students, you will learn how to teach yoga and meditation in a way that is safe and supportive for women who have experienced sexual assault and abuse.
In any given yoga class, if you're teaching more than three students, it's likely that there is a survivor in your class. So it's critical that we all learn how to teach in ways that facilitate healing rather than hinder it.