Upcoming Workshops
Special Events and Classes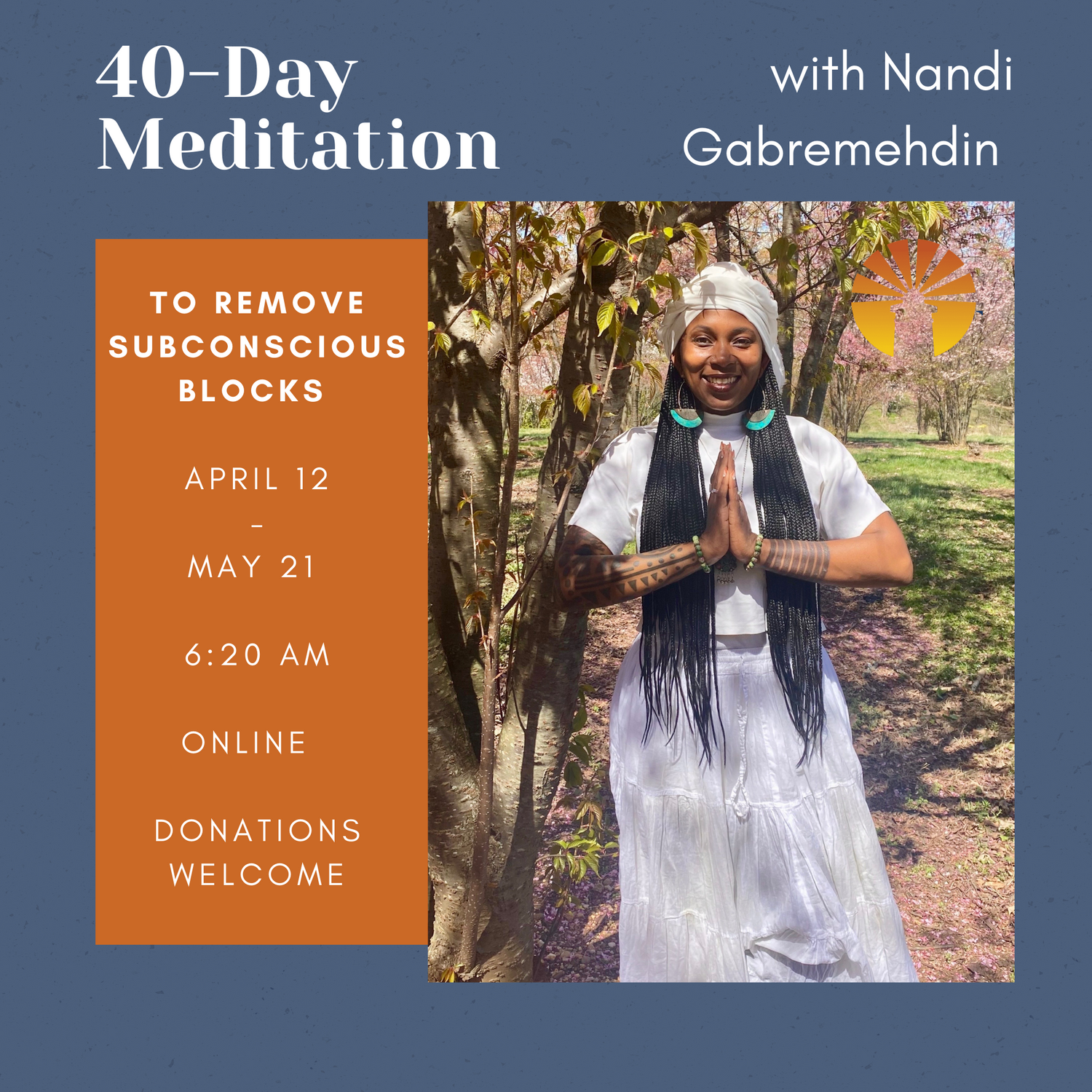 40-Day Morning Meditation to Remove Subconscious Blocks
Dates: Monday, April 12, 2021 - Friday, May 21, 2021
Location: Online
Online

This upcoming 40 Day Sadhana Meditation will be the Guru Gaitri Mantra, Celestial Communication.
This daily meditation is free and open to all. Donations are appreciated.

I selected this mantra and music because I deeply enjoy Sada Sat Kaur's Gobinday Mukanday and think it is a really special mantra that really works!
I fell in love with this one early in my teacher training 2018. The music is very soul elevating for me and done with the mudras is a bonus!
Because this meditation is self-initiated, with no instructions given in class, we recommend that you click the "learn more" button for full instructions before joining.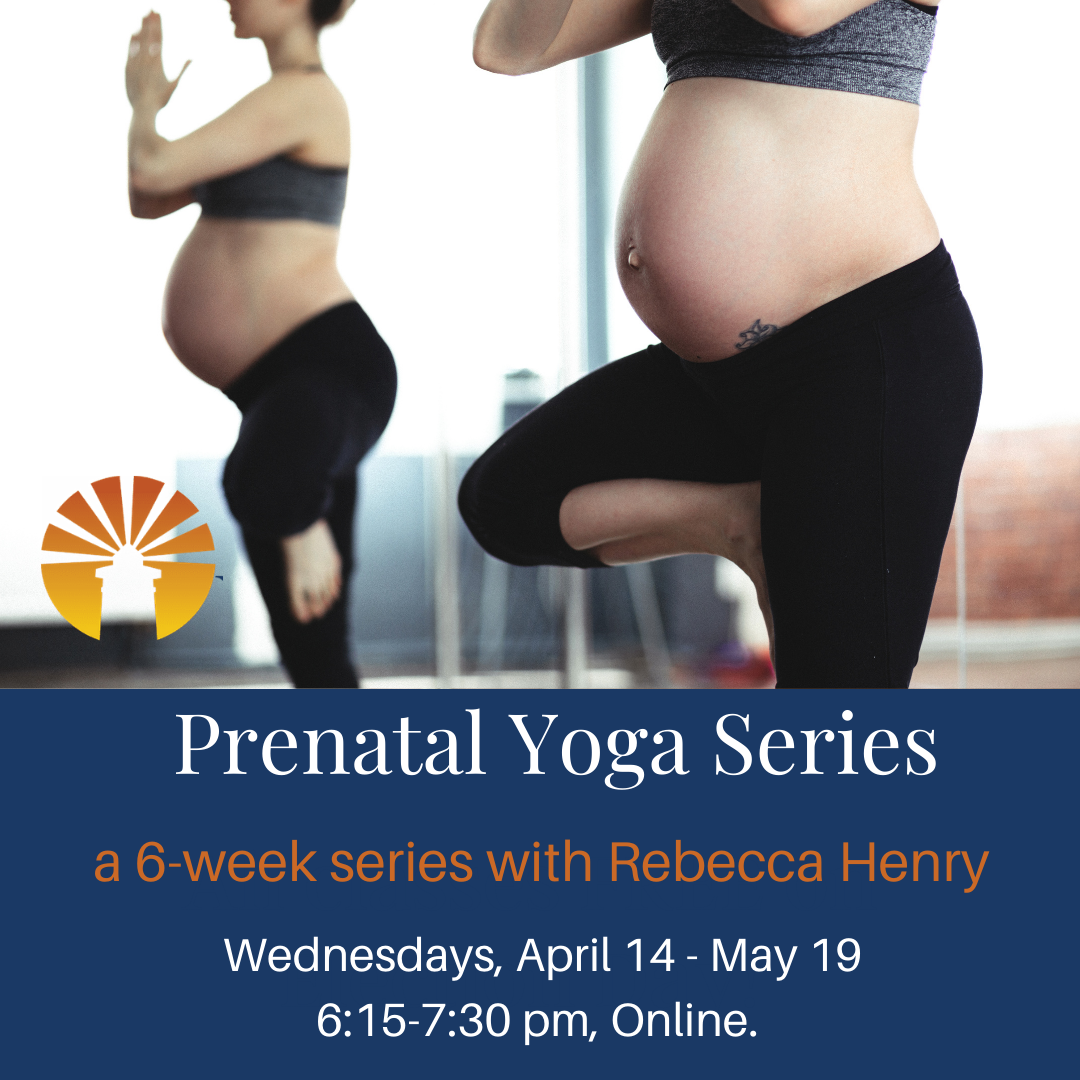 Prenatal Yoga 6-Week Series - April 14
Dates: Wednesday, April 14, 2021 - Wednesday, May 19, 2021
Location: Online
Online

Join birth and postpartum doula Rebecca Henry for a very special 6-week Prenatal Yoga Series.
Pricing: $100 general / $75 members
Prenatal yoga is not just a regular yoga class adapted for pregnant people. At a time when everything is changing in your body, prenatal yoga helps moms-to-be reconnect with and build body awareness, stretch, strengthen and release the muscles most easily affected by pregnancy and foster a greater understanding of what is happening with our bodies during pregnancy and childbirth.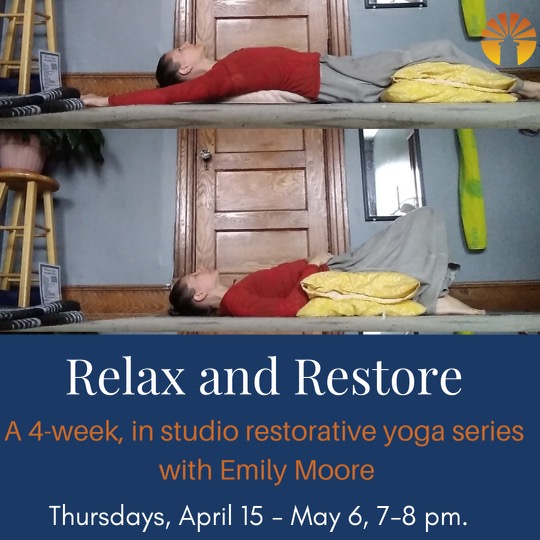 Relax and Restore (In-Person 4-Week Series)
Dates: Thursday, April 15, 2021 - Thursday, May 06, 2021
Location: Lighthouse Yoga Center
In-Person

Prorated for final 3 weeks of session!
Join Emily Moore for a special 4-week in-person Restorative Yoga series to deeply relax and restore your body, mind and spirit.
Cost is $70 general / $40 for LYC members. Registration is limited to 6 people to maintain social distancing.

Let Emily hold space for you while you release long-held tension and deep exhaustion in fully supported passive yoga postures, guided meditation, and simple breath connection. Restorative yoga is a gentle and effective practice that gives the body and mind time to pause, restore, and rejuvenate. Students will be guided through gentle movements and comfortable restorative postures that are held for 10-15 min and are fully supported using props (blankets, bolsters, and blocks) to lubricate the joints and rejuvenate the muscles.
You'll experience a deep meditative practice and learn the body's powerful and natural self-healing qualities. The practice helps release everyday life stresses and is safe for those recovering from or living with injuries or illnesses.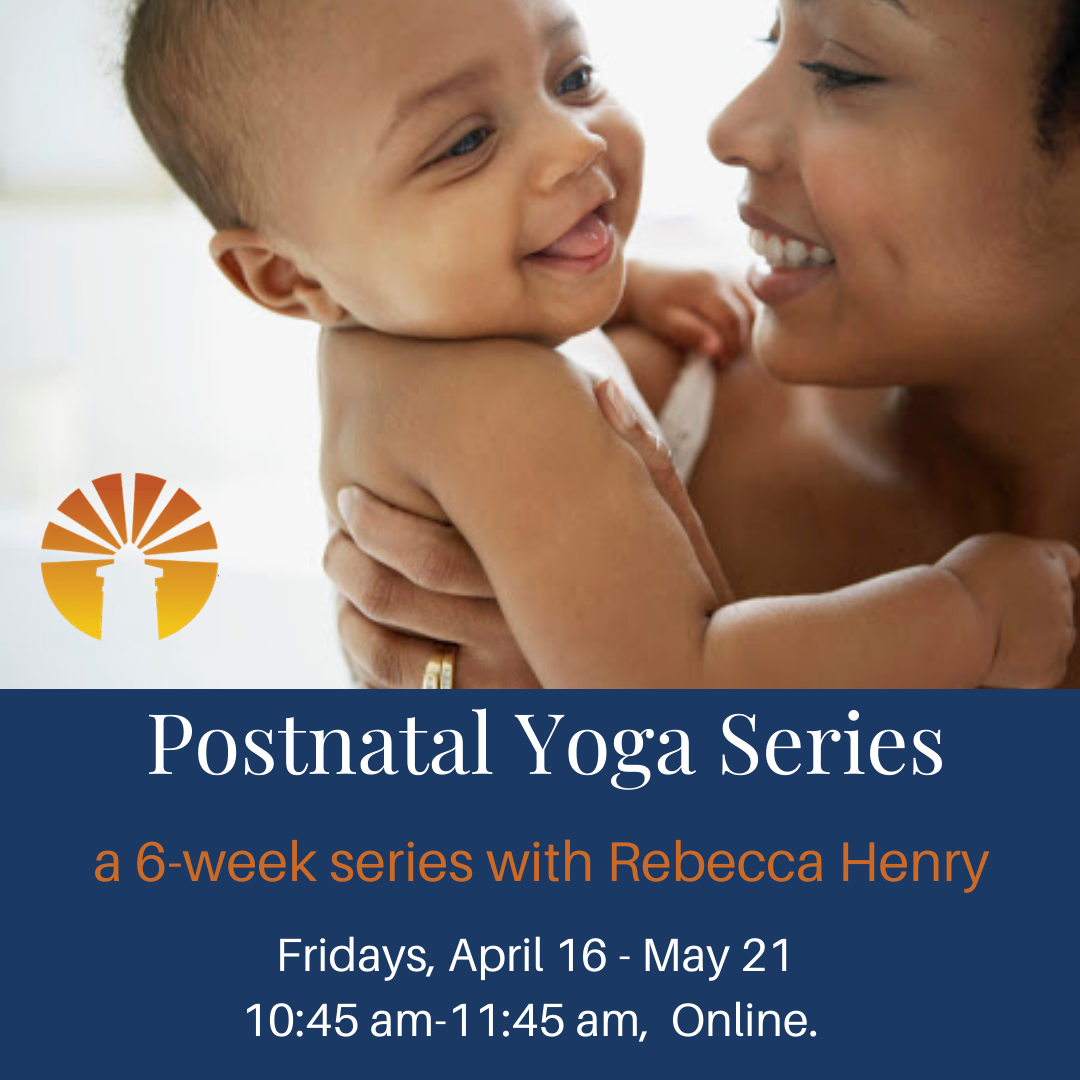 Postnatal Yoga 6-Week Series - April 16
Dates: Friday, April 16, 2021 - Friday, May 21, 2021
Location: Online
Online

This postnatal class series, designed for moms with babies 6-weeks to pre-crawling, will focus on strengthening, stabilizing and stretching all of the areas of the body hit hardest by pregnancy, childbirth and caring for baby.
Pricing: $100 general / $75 members
This includes your chest and back muscles, your core and pelvic floor as well as your shoulders, neck and wrists.
Restorative poses throughout each class will help soothe baby-addled nerves. With babies welcome in class, you can feel free to stop your practice anytime you need to care for baby. Each class gives you a chance to connect with other new moms in the community and talk about any issues you are having with your post baby body.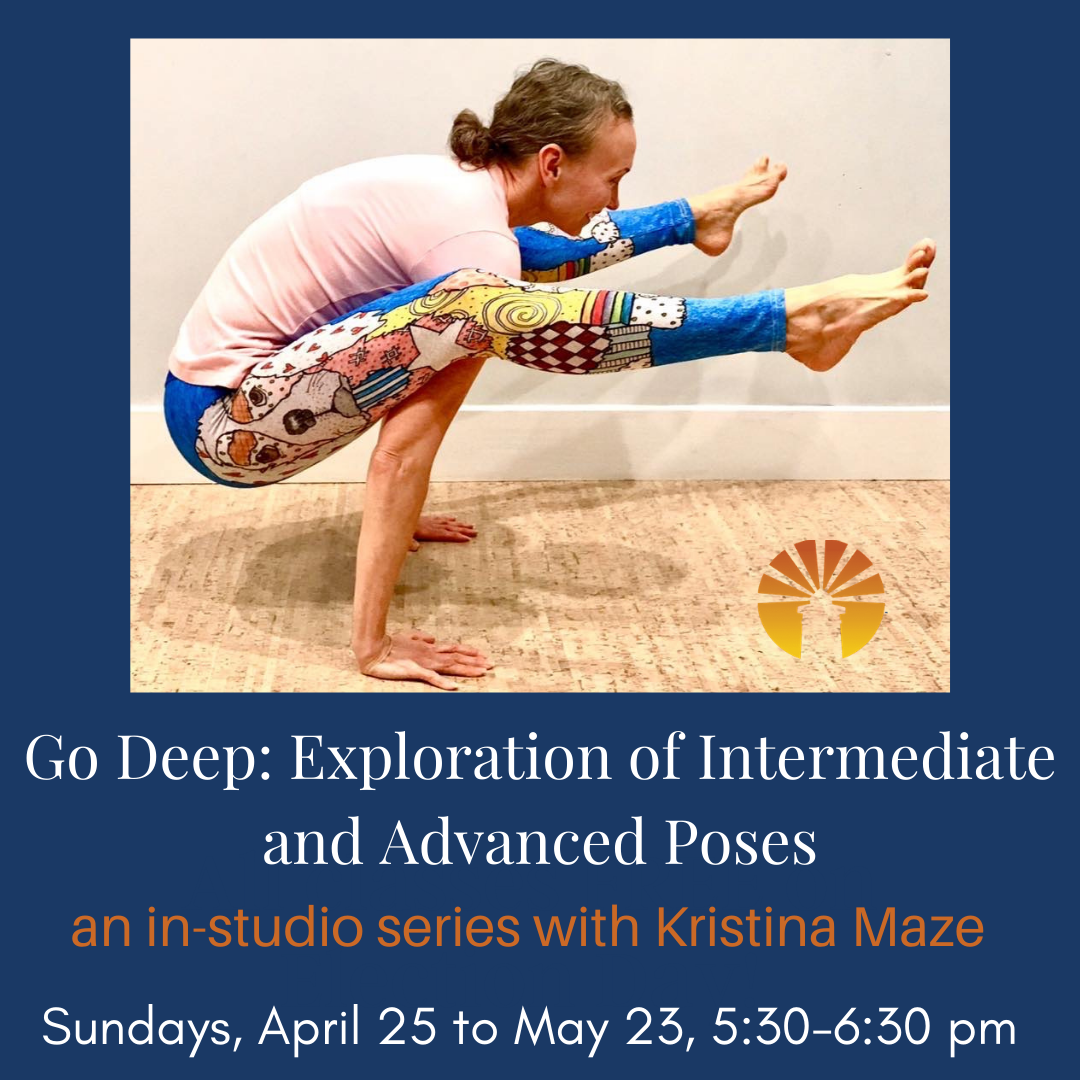 Go Deep: Exploration of Intermediate and Advanced Poses
Dates: Sunday, April 25, 2021 - Sunday, May 23, 2021
Location: Lighthouse Yoga Center
In-Person

Join Kristina (Karuna) Maze for a small-group 4-week in-person series at Lighthouse to explore intermediate and advanced poses.
Pricing: $95 general / $65 members
Registration is limited to 5 people.

Are you ready to take your asana practice to a new level? Join Kristina (Karuna) Maze as she teaches how to safely enter, hold, and exit yoga poses not often taught in regular classes. After a heat-generating flow, Karuna discusses, demos, and guides you through the mechanics, alignment, and all-important center of gravity necessary to ease into an advanced pose. She also shares plenty of tips and tricks, modifications, and humor.
No class on May 9, Mother's Day.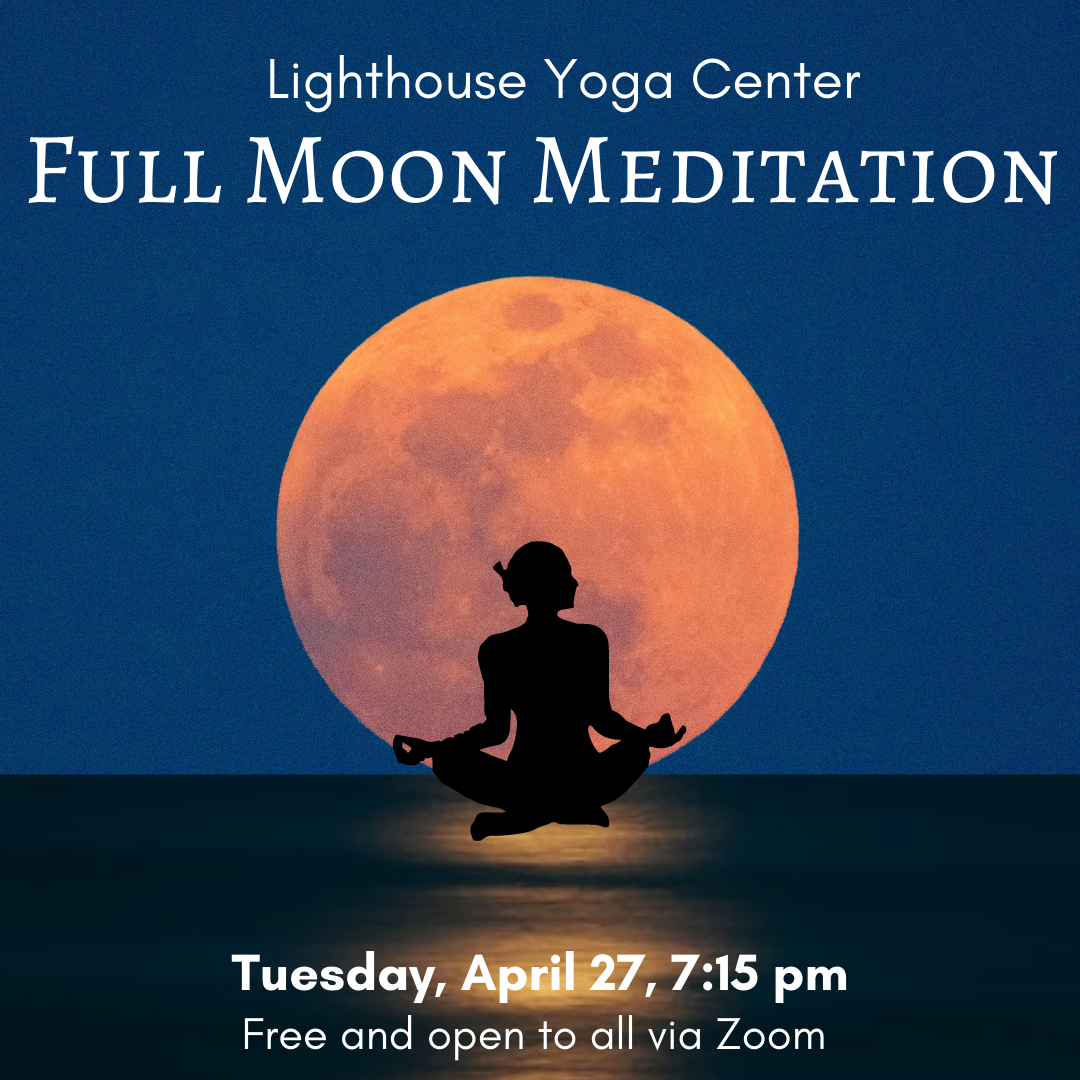 Full Moon Meditation - April 27
Dates: Tuesday, April 27, 2021
Location: Online
Online

31-Minute Full Moon Meditation. Free and open to all!

Following the 6 pm Hatha class, we'll start by tuning in together, and then do a 31-minute group meditation, to leave us all feeling connected and uplifted. We'll be finished in time to attend Jazmin's 8 pm Yin Yoga class.

Meditating under the power of the full moon amplifies the power of our meditation, allowing us to connect more deeply with the voice of our soul and tap into our inner peace. Join us for this monthly donation-based Kundalini meditation, to uplift your spirits and guide you through the coming cycle.
Open to all, no meditation experience is required. Donations are accepted.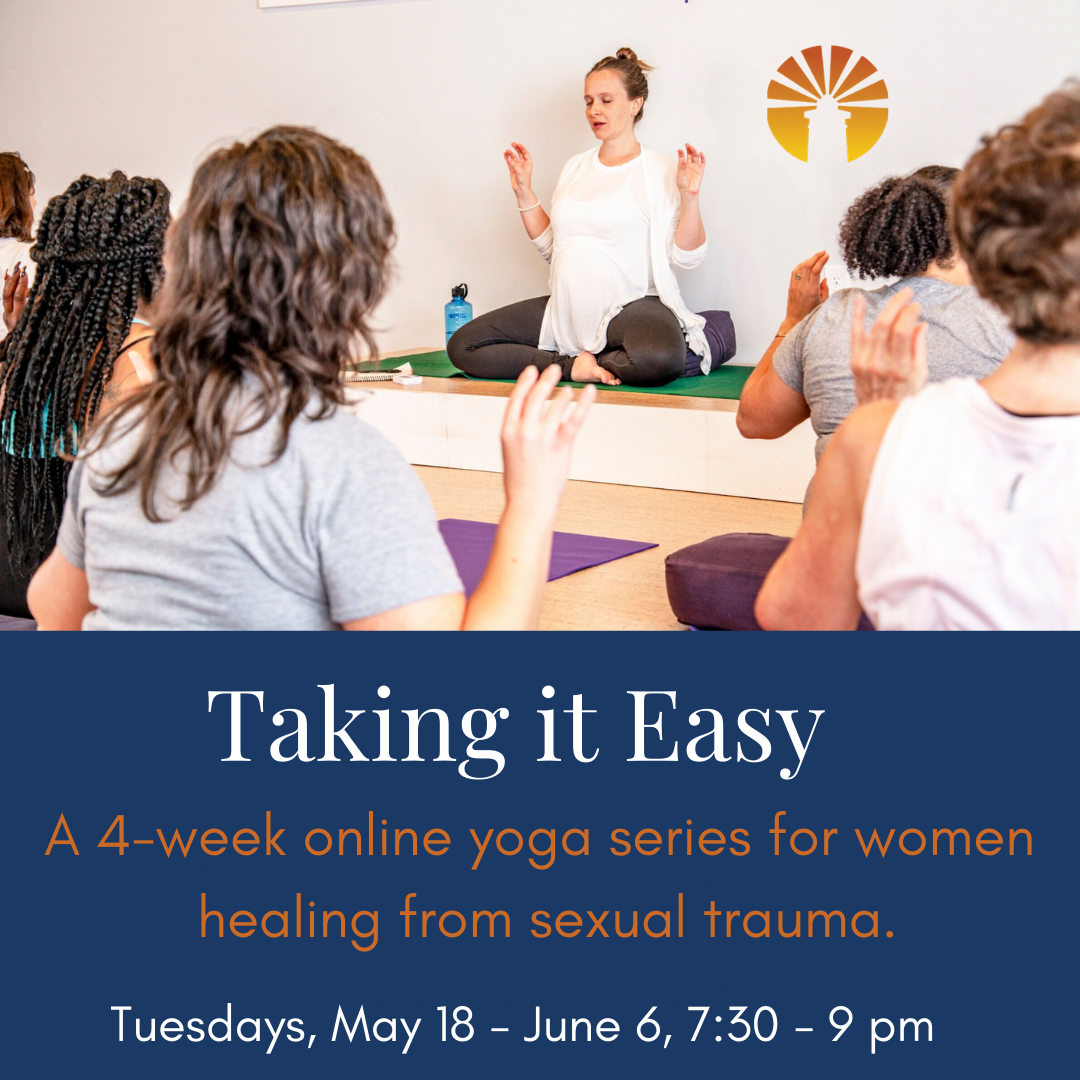 Taking it Easy: 4-Week Series for Women Who Have Experienced Sexual Trauma
Dates: Tuesday, May 18, 2021 - Tuesday, June 08, 2021
Location: Online
Online

Taking it Easy: A Weekly Workshop Series for Survivors of Sexual Assault and Abuse
This 4-week online series will provide a gentle healing space for women who have experienced sexual assault and abuse. This workshop is a place for you to feel safe and supported as you move forward in your healing journey.

Led by survivor and teacher Halli Faulkner, this series will invite you to use the tools of movement, breath, and meditation to help you tap into your own healing power. We'll also share some practical strategies for finding ease in your everyday life.
Everyone is welcome. No yoga experience is necessary. We find strength in coming together as a diverse community of survivors.

Welcome Summer: Kundalini Yoga for Elimination and Detoxification
Dates: Monday, May 31, 2021
Location: Online
Online

Welcome Summer and join Nandi for a 2-hour online Kundalini Yoga & Plant Medicine workshop focused on Detox & Elimination on Memorial Day morning.
Pricing: $40 general / $25 members.
Using both yoga and an understanding of plant medicine, you'll learn tips to support your daily health maintenance and the natural detoxification process by increasing circulation.
Preparing the body mind and spirit with intention is a purposeful way to live good and feel good holistically thru summer and the seasons beyond!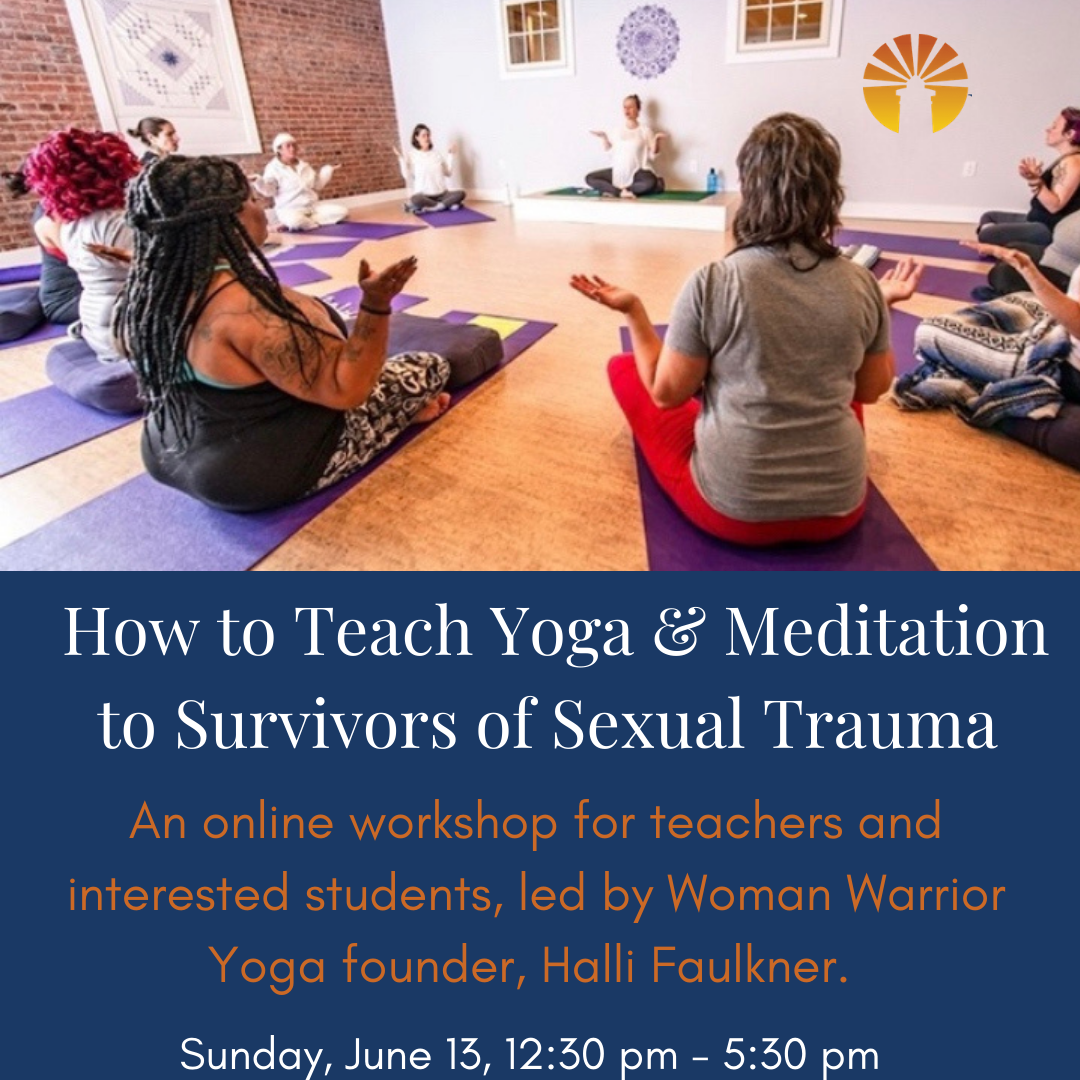 How to Teach Yoga & Meditation to Survivors of Sexual Trauma
Dates: Sunday, June 13, 2021
Location: Online
Online

Through this day-long online workshop for yoga teachers and interested students, you will learn how to teach yoga and meditation in a way that is safe and supportive for women who have experienced sexual assault and abuse.
In any given yoga class, if you're teaching more than three students, it's likely that there is a survivor in your class. So it's critical that we all learn how to teach in ways that facilitate healing rather than hinder it.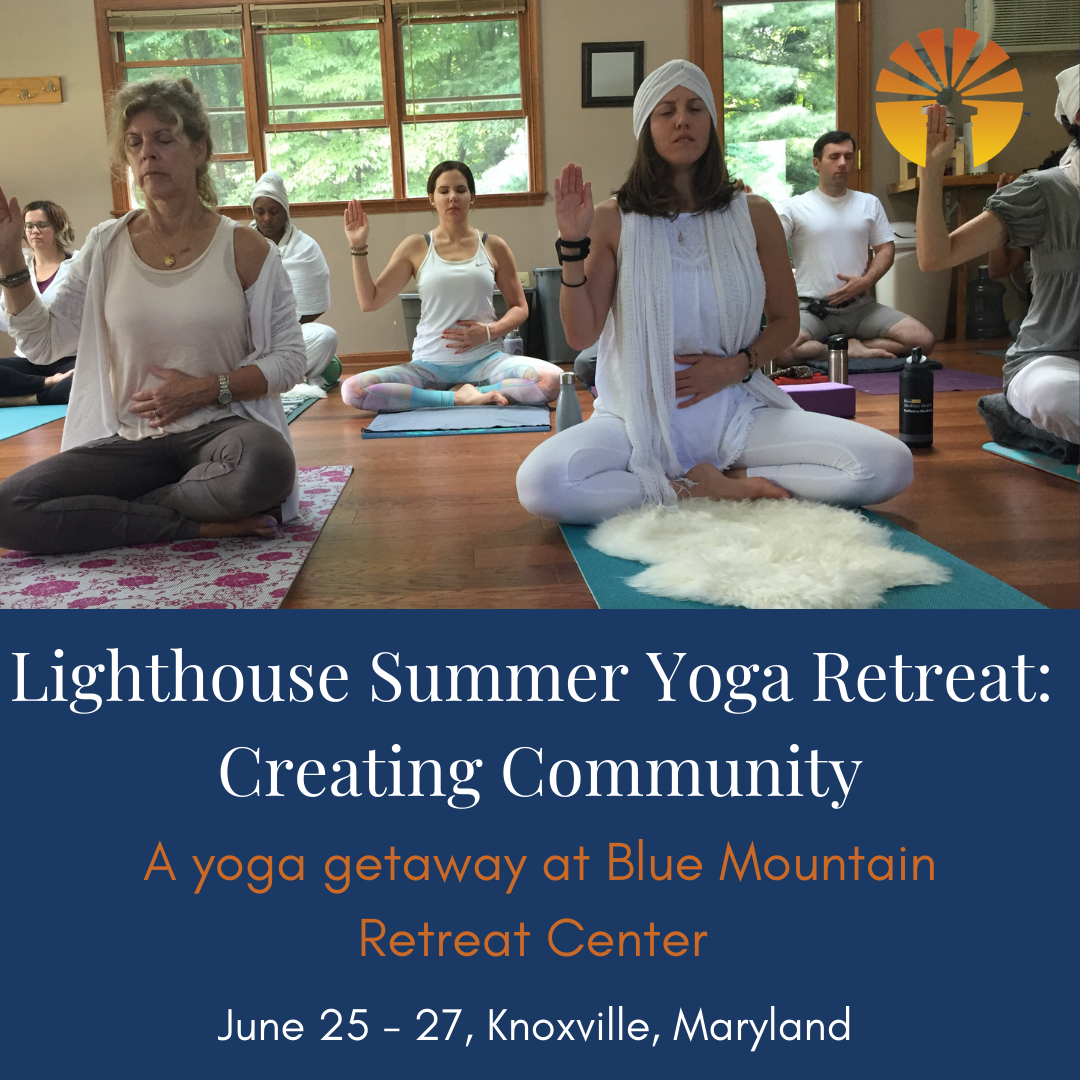 June Yoga Retreat to Blue Mountain
Dates: Friday, June 25, 2021 - Sunday, June 27, 2021
In-Person

Join Lighthouse Yoga Center owner Julie Eisenberg for a pandemic-safe yoga getaway to beautiful Blue Mountain Retreat Center. We have spent over a year socially distancing and connecting through Zoom, FaceTime, phones and masks.
Now life is beginning to return to a semblance of normalcy. We're not out of the woods yet – which is why we will be taking very serious safety procautions on this retreat.
The focus of the retreat in on creating/maintaining community (what else, right?)
This is a hybrid Hatha/Kundalini weekend.
Vaccination is required.
Masks are recommended when in the yoga room and hanging out inside the house.
Ideally meals will be outside on the deck, or split between inside and outside.
Weather permitting, some classes will be outside on lawn, and we may even add a group hike!
All participants must bring their own mats and props.
Join us for 3 days/2 nights of yoga and meditation, relaxation, companionship and great food.